Professor Binns, casting Mors Mordre
I am not photogenic. but they took this photo at the con: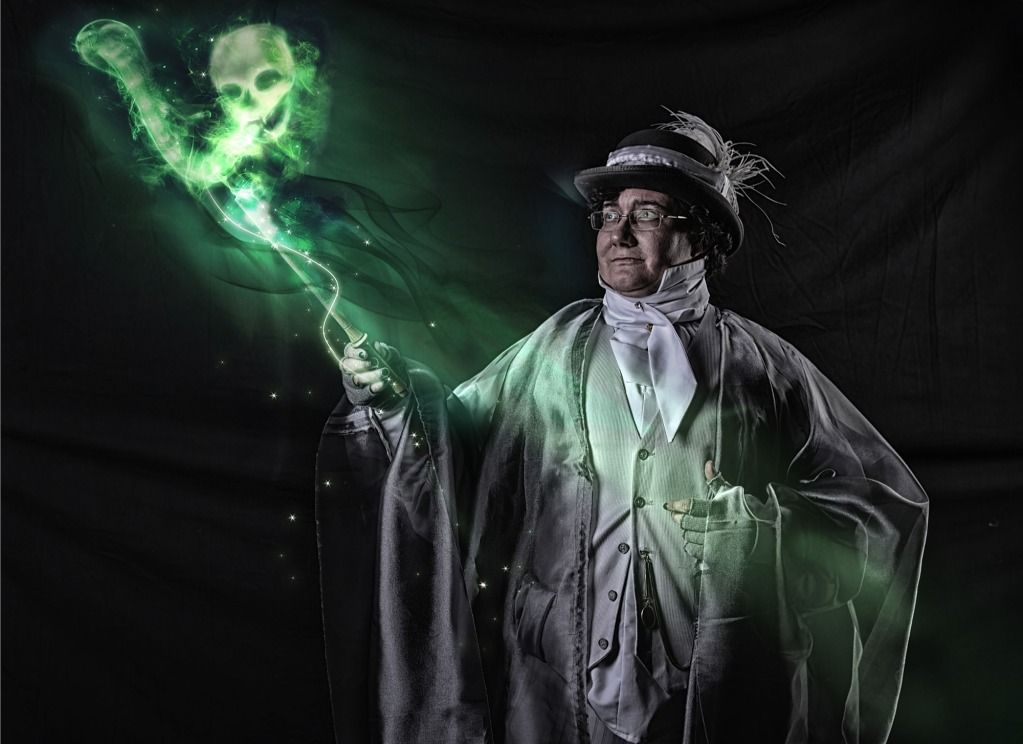 While looking through everyone's con pics on facebook, I saw you in this costume several times. I thought it was amazing, but I couldn't think of which ghost it was. Prof. Binns! I can't believe that I didn't realize. Lovely costume art!