Professor Binns, casting Mors Mordre
I am not photogenic. but they took this photo at the con: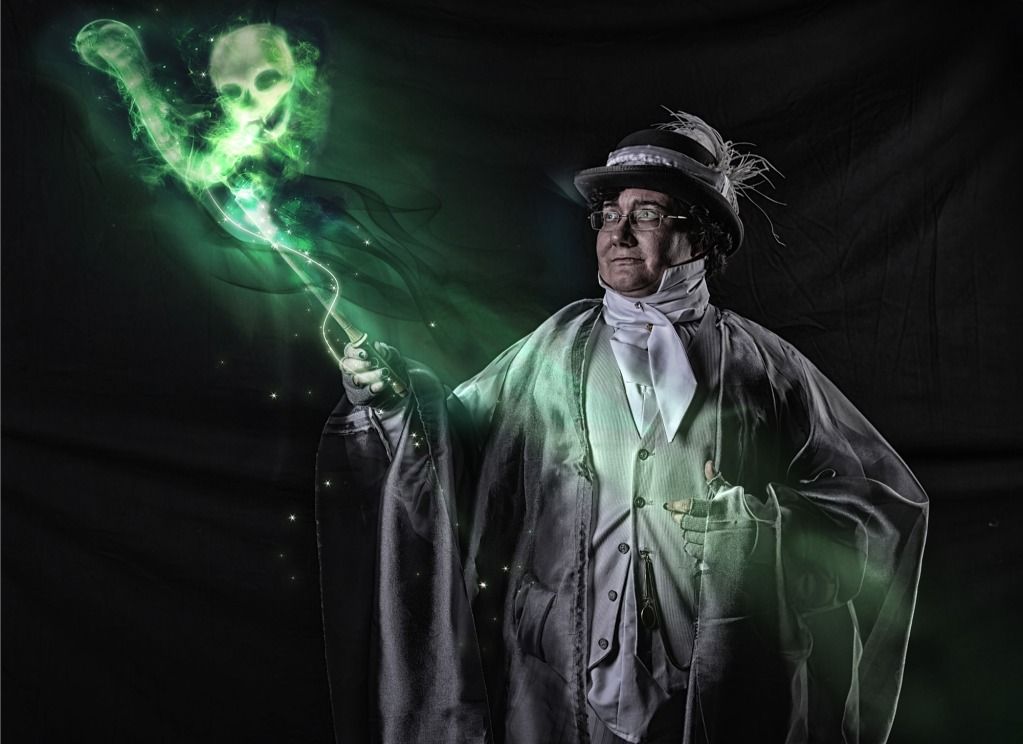 That is magnificent! You look absolutely perfect for the part, the costume is wonderful... I can absolutely see why they'd want to use this photo.

In case I have not made it clear, you are more than photogenic: you're AMAZING.