Professor Binns, casting Mors Mordre
I am not photogenic. but they took this photo at the con: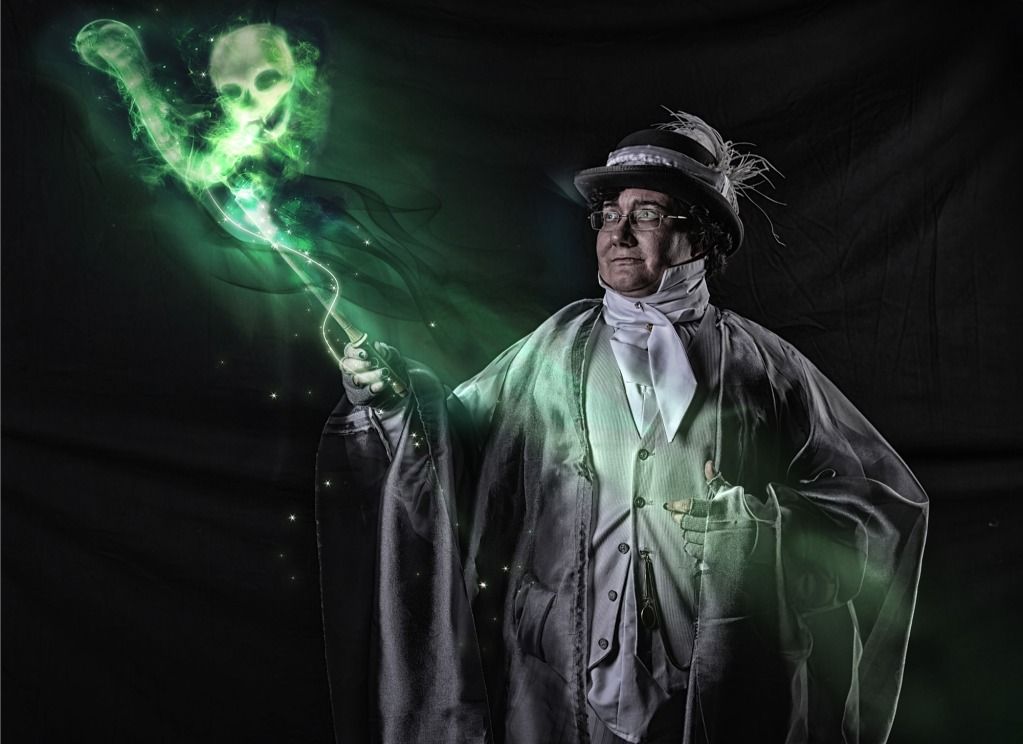 thanks for the add! This is purely amazing. Not even the photo - the costume itself. It must have taken a ton of time and effort. :) I especially like the hat and fingerless gloves...